Now for a little irreverence. The sports sites and message board are abuzz with talk of the upcoming NFL Draft. And after weeks of fawning, we've reached the stage at which the writers run out of superlatives and begin tweaking their earlier exuberance. This, I am dubbing, "Bust Week" when every major sports site: from
SI
, to
ESPN
(oops most of the articles are for "Insiders" so please pardon this outsider), to
FoxSports
and beyond amps up the cautionary tales, and, in addition to the endless streams of "updated" mock drafts, begins to label some guys as reaches or potential busts, etc, etc.
Well Jaws on Philly.com (no, not
THAT
Jaws
,
this
one...
) began a thread dubbed the "All Bust Team" that was initially populated mostly with the ultra-jugged porn starlets from the 80s (Christy Canyon, Wendy Whoppers, etc).
And
that got
me
thinking. Who would make my "All Bust Team".
The ground rules:
- no super-boobs (girls with Triple-E and all that need not apply, I don't like boobs that tip the girls over)
- all natural, to my knowledge none of the members have undergone any "performance enhancements"; if I am in error please let me know
- its my list, deal with it. These are the racks that snap your eyes away from theirs. It isn't a list of who's got the biggest, it isn't a list of the who the hottest girls are (cause if it was, there'd be some ladies on there who are more proportionate), its a list of the some of the best current "busts", its not an all-time squad (though there will be some honorable mentions)
With that out of the way onto the lineup!:
Lets start "in the trenches", with my
5-girl, Offensive Line
. But don't think of these girls as hogs, or anything crude, The O-line is the foundation of the team, and these girls got busts that can stand up with the breast of them.
RT -
Eva Mendes
(actress/model) a feminine stalwart, I couldn't remember her name right away, but
she's got a package that is hard to forget
. Not a bad way to start the line.
RG -
Morgan Webb
(from TV's G4 Network - a
gamer girl
! Yowza!)
C -
Mariah Carey
(singer)
LG -
Scarlett Johannsen
(film star,
bod that just doesn't quit
) she also
looks good as a brunette
.
LT -
Salma Hayek
- (film star) - she
can anchor
any line imaginable.
Running Backs
(2)
- these girls are the work-horses of the team, and they also have bods that'll keep the fellas "running back" for more) The prerequisites: women in fantastic condition to anchor a twin-attack that can threaten to break a game wide open on anytime they touch the ball.
Jessica Alba
(
actress
) - Whether she's simply "
Fantastic
", or "
Dark
",
long-haired
or
short
,
blonde
or
brunette
, this girl has got the moves to go all the way. Her secret weapon, distracting defenses with a
see-thru dress
.
she also gets two pics to showcase her versatility: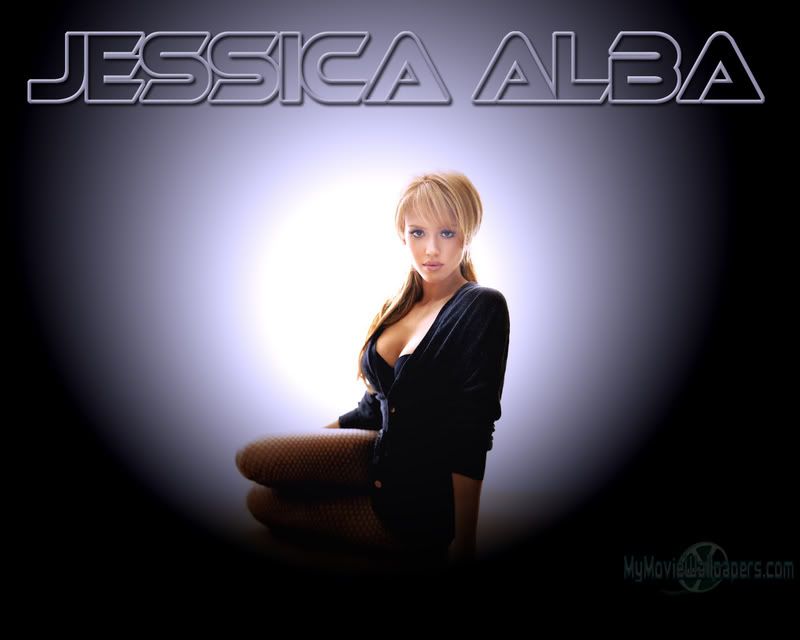 In keeping with my luscious twins motif: joining Jessica Alba in the backfield is another Jessica.
Jessica Biel
(
actress
) -
Holy SMOKES
, fellas, this is one
athletic girl
! Her secret backfield weapon, a
monster TONGUE that makes defensive minds wander and day-dream
.
A true two-way player, Biel draws attention both covered: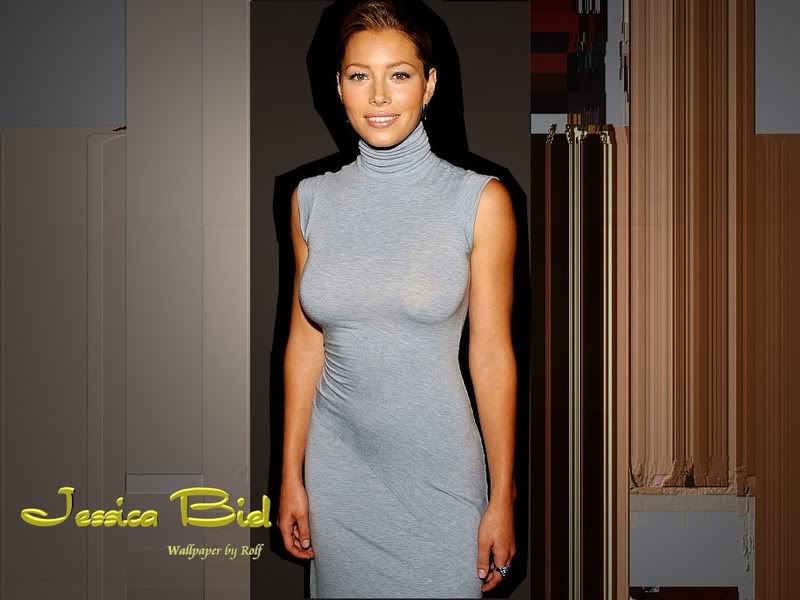 and uncovered: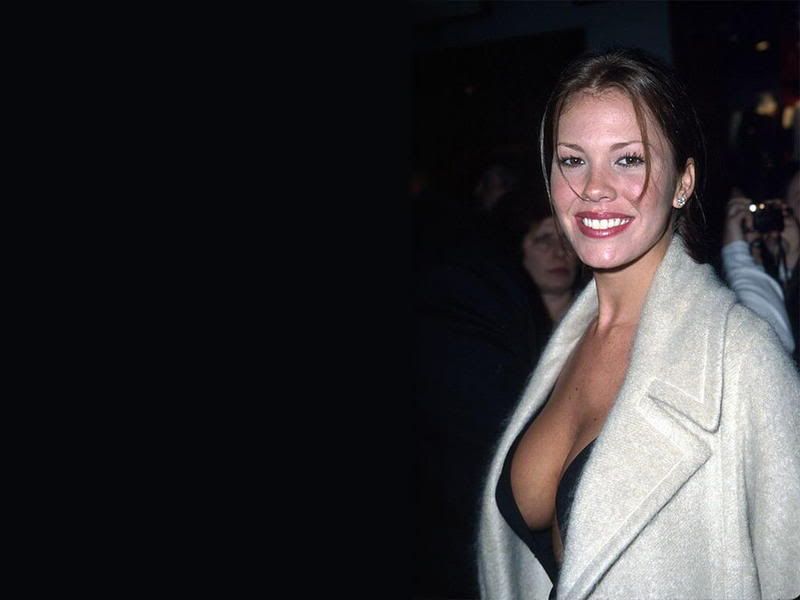 For more of this versatile threat.
Go here
.
Wide Receivers/Tight-Ends (3)
No lewd comments. Those jokes are older than dirt. These knockouts have a variety of skills and played a wide variety of roles. All are solid contributor, and breakaway threats in their own rite.
Alyssa Milano (
actress
) - An
original Halliwell sister
, Alyssa
doesn't need magic
to make plays on the field. But that rack is bewitching nonetheless.
Long hair
or
short
(my preference for her) she is
definitely
a
play-maker
on my team.
For more of this beauty,
just ask men
or
go here
.
Catherine Bell
(
actress
) - Most guys went "
ten-hut
" for
JAG
, when that show graced the airwaves. Now she'll definitely command the attention of the opposing teams' corners (and safeties, and linebackers, and lineman, and coaches, and refs....)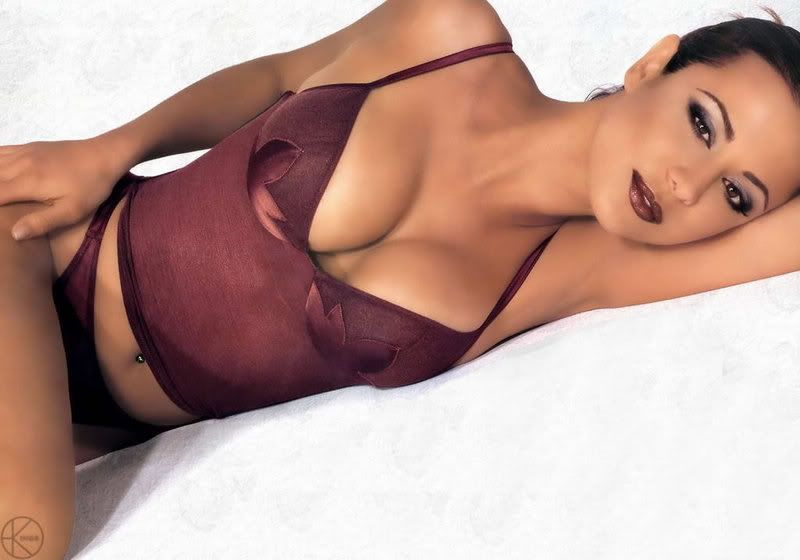 She gets a bonus pic for being in (and out of) uniform.
Monica Bellucci
(
actress
). Talk about
sultry
. She
melts opposing players
from the sidelines.
Cool off girl
! A
real renaissance woman
, This Italian
bombshell
can "
go long
" with the best of them.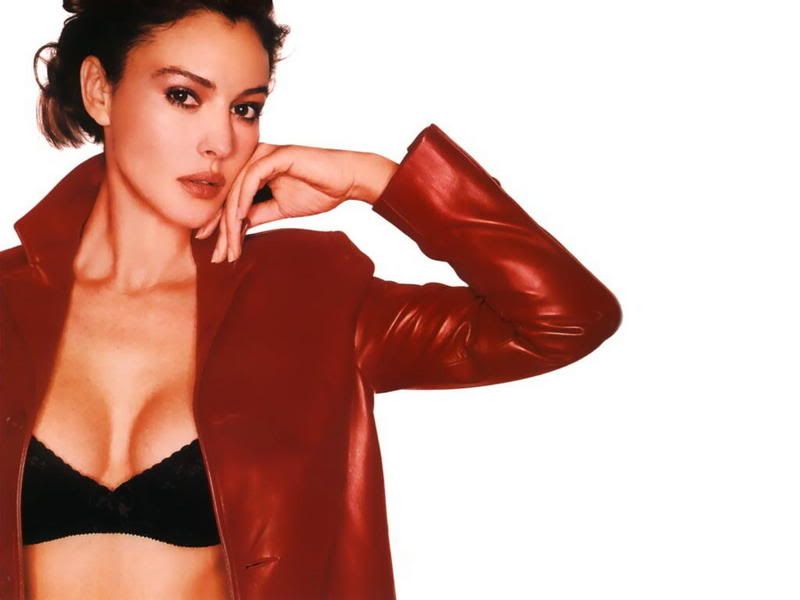 She gets two just for being Italian...woohoo...
For more,
go here
. or
here
, or
even here
.
Finally, no team would be complete without a Quarterback.
And the QB for my team, is going to be a true-All American: Jessica Simpson!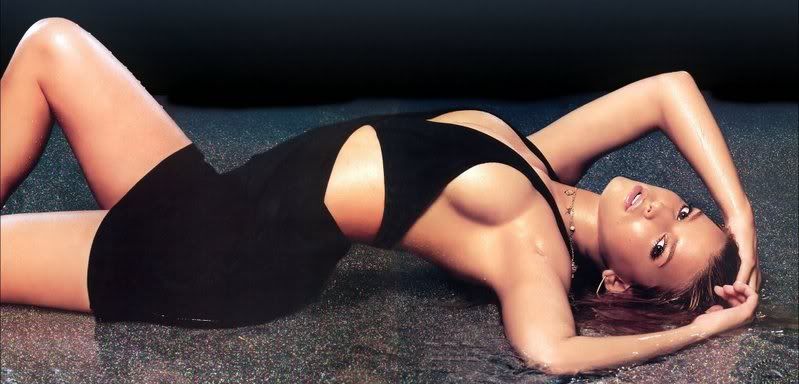 Actress
and
all American beauty
. Jessica's
got it going on
, and this blonde bombshell can definitely lead this team to victory. I've come across some places saying she's been "enhanced" if anyone knows the truth...well...I may just break my rules for her. She can be
sweet
,
sultry
,
innocent
,
decadent
,
goofy
or just
plain hot
.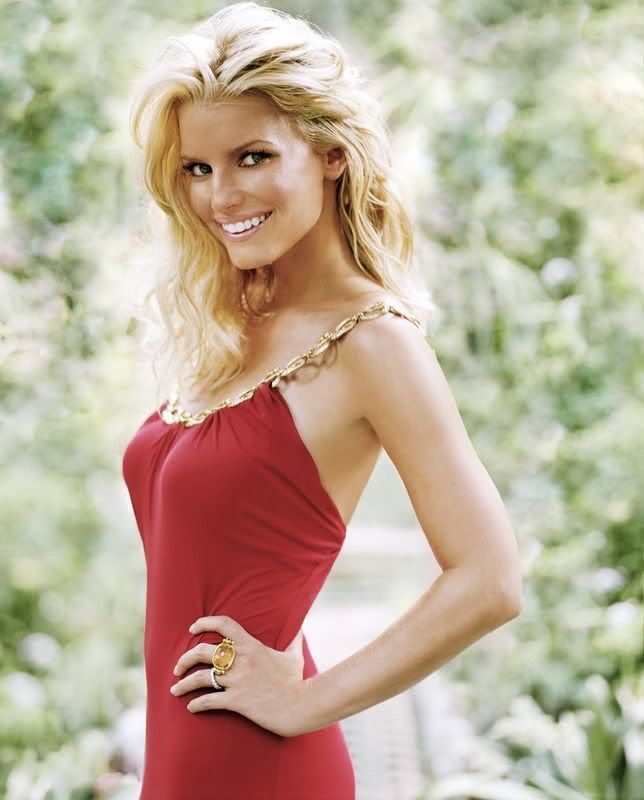 Need more Jessica?
Go here.
Well that's its folks, my starting 11.
Think I erred in my judgment? Tough shit. Its my team. But feel free to nominate All-Time Hall of Famers, or girls for the Defensive side of the ball.