Well, as a vaGiants troll so kindly pointed out, there is an error on the All-Bust Starting Offense.
This photo is NOT Jessica Biel, its Nikki Cox: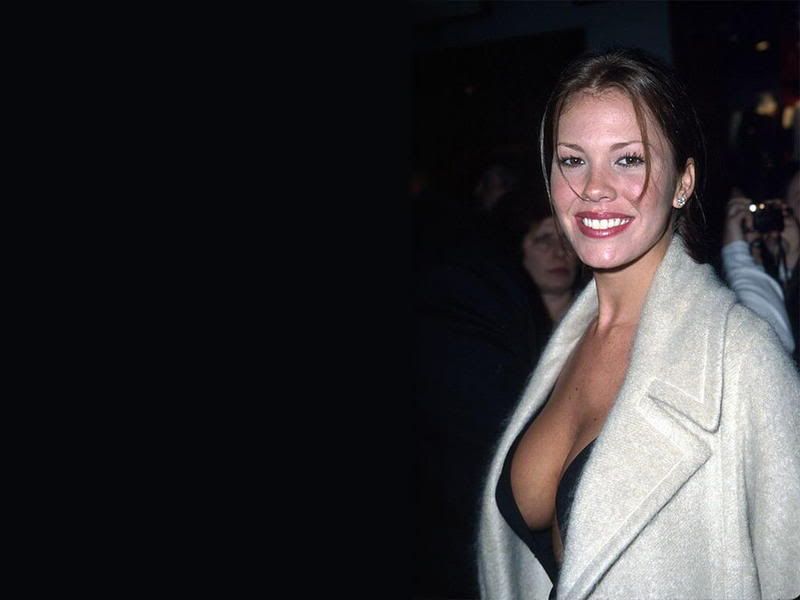 What this means, (besides, of course, the chagrin for trusting the label on the download and not my eyes....lousy Internet) is that I've found the captain of my DEFENSE! (oh captain, my captain). Moreover, to keep up the gratuity, I should offer up a replacement shot of the fine Ms. Biel. So here ya go:
So you see troll, Eagles fans adapt and overcome, for the benefit of ALL.
Now, speaking of the Birds. There hasn't been much going on in footballdom lately. NovaCare has been fairly silent. For instance,
Spuds's latest article with GM Tom Heckert
is about how the Eagles are positioned to take the best player available in the NFL draft.
This is hardly earth-shattering news. I mean, the Birds have address nearly every hole on the team in some way, shape or form. Cog players like Quintin Mikell, Juqua Thomas, Correll Buckhalter and AJ Feeley were resigned. Kevin Curtis was signed to address the departure of Donte Stallworth. The trade with the Bills brought us a needed LB in Takeo Spikes AND a #3 QB in Kelly Holcomb. Montae Reagor gives us another DT and hopefully provides some better veteran leadership (though Bunkley's development is still crucial).
So who are the Eagles going to draft? No mocks here. While an entertaining diversion now and again, mock drafts are hopelessly useless predictors of the actual outcome of the draft. I've posted the gist of the aforementioned article many times on the Philly boards. The Eagles can go multiple ways with the #26 pick. If the top LBs are gone, we can get a top tier safety or CB, its unlikely that all the best DBs will be gone, but on the off-chance that they are, then that means some other position should have a really good players left (LB, DE, RB, TE, whatever).....Next weekend is going to be fun. I wonder what time I have to get up?